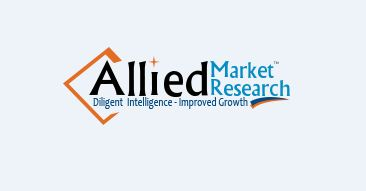 Portland, OR — (PRESS RELEASE JET) — 09/28/2017 — There has been an increase in the use of advanced electronic devices in North America owing to continuous technological advancements and increased need of LTE and cloud technologies. This has further increased the application of embedded multimedia card in this region among various end users including automotive, medical, and aerospace & defense.
The Global Embedded Multimedia Card (eMMC) Market is expected reach $32,321.9 million by 2022. Embedded multimedia cards (eMMCs) are embedded memory solutions that provide high memory capacity, flexibility, and less power consumption at comparatively low prices. They are applicable in a wide range of products, including mobile computing devices, smartphones, medical devices, and military equipment. eMMC is an integrated package consisting of flash memory and a flash memory controller combined on a silicon die. Multimedia card (MMC) interface, flash memory, and flash memory controller are the three major components of an eMMC.
Access Full Summary at @ https://www.alliedmarketresearch.com/embedded-multimedia-card-eMMC-market
The eMMC market is driven by the rising sale of smartphones and need for integrated memory in mobile computing devices. However, frequent changes in technology leading to development of more advanced products such as Universal Flash Storage (UFS) restrict the market growth. In the automotive sector, eMMCs are utilized in vehicle cameras, in-car infotainment, GPS systems, and ADAS applications. eMMCs have been largely adopted owing to their offerings such as large storage capacity, fast processing, and others. They are also used in applications such as medical, military equipment, automotive electronic devices, mobile Internet devices, and others. In addition, the defense sector makes use of eMMCs owing to its features such as high reliability, speed, and scalability. These cards are used among networking devices, security and surveillance devices, and others in the defense sector. In the public sector, eMMCs are prominently used for big data analytics and cyber security for protection and management of critical information.
The market comprises key manufacturers such as Samsung Electronics Co. Ltd., SanDisk Corporation, SK Hynix Inc., Phison Electronics Corporation, Greenliant Systems Inc., Kingston Technology Company Inc., Micron Technology, Inc., Silicon Motion Technology Corporation, Transcend Information, Inc., and Toshiba Corporation.
The rising sale of smartphones and need for integrated memory in mobile computing devices drives the growth of eMMC market. eMMCs can easily be used in small devices such as smartphones, tablets, and others, due to its compact size, enhanced processing power, and high data storage capability. The need for digital storage devices and increased consumer expenditure on electronics are expected to supplement the market growth. However, frequent changes in technology leading to the development of more advanced products such as Universal Flash Storage (UFS) restrict the market growth. Moreover, technological advancement and demand for memory solutions for various electronic devices, including digital cameras, digital set-up boxes, digital book readers, portable terminals, camcorders, and others, are expected to provide numerous growth opportunities in the future.
– Limited Period Offer! Get 30% discount on this report
eMMCs with a density range of 128GB – 256GB accounted for the highest revenue in 2015 owing to the increase in demand for high-capacity memory devices among the urban population and higher prices as compared to other eMMCs available in the market. This range of eMMCs is utilized among mid-range tablets, digital cameras, and phones.
The smartphones application accounted for the highest share of the overall revenue generated by eMMC market in 2014, owing to its high-storage capacity and HD video screening. However, the GPS application is expected to grow at the highest CAGR of 20.5% during the period 2016 – 2022. Increase in the number of smartphone users, rise in use of location-based services & mobile applications, and growth in demand for automobile GPS software and other wearable electronic products boost the demand for eMMC cards in GPS-supporting devices.
In 2014, the automotive industry accounted for the highest revenue, owing to the use of eMMCs in ADAS, vehicle infotainment system, GPS system, voice recognition system, and others. It accounted for around 26% share of the global eMMC market revenue in 2014, followed by aerospace & defense sector. Other end users utilizing eMMCs include industrial, healthcare, public, IT & telecom, and others. The industrial sector is expected to grow at the highest CAGR during the forecast period.
Powered by WPeMatico