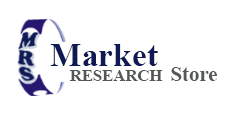 Deerfield Beach, FL — (PRESS RELEASE JET) — 10/13/2017 — According to the report, the global healthcare information system market was valued at approximately USD 36.5 billion in 2014 and is expected to reach approximately USD 54.0 billion by 2020, growing at a CAGR of around 7.0% between 2015 and 2020. Zion Market Research has published a new report titled "Healthcare Information System by Delivery Sources (On-Premise Technology, Cloud-Based Technology, Web-Based Technology) Market for Pharmacy Information System, Hospital Information System and Laboratory Information System Applications: Global Industry Perspective, Comprehensive Analysis, and Forecast, 2014 – 2020"
Healthcare information system is a collection of different technologies to identify and store important information in order to improve the quality of healthcare services. The healthcare information system also aids in permitting health situation, supporting patient & health facility management, stimulating research, permitting health situation and trends analysis, underpinning communication of health challenges. Information related to the functioning of the health can be obtained from the various sectors and agencies that have responsibilities for the analysis, generation and use of data at country, regional and global levels.
Request For Free Sample Report: https://goo.gl/njvB72
Some of the key delivery mode in healthcare information system market includes cloud-based technology, on-premises installation and web-based technology. Cloud-based technology accounted for the largest share in 2014 and expected to exhibit lucrative growth in coming years. Around 82% healthcare organizations adopted the cloud-based technology. This growth mainly attributed to less cost than current IT maintenance and high speed of deployment.
Software, hardware, and services are key components included in healthcare information system market. Software component segment accounted for a large chunk of the global healthcare information system market in 2014. Service is the second leading segment for healthcare information system market owing to increasing provenances and incidences of different diseases. Hence, this segment is projected to propel market growth over the forecast period.
Request For Free Price Quotation: http://www.marketresearchstore.com/requestquote?reportid=51360
Based on application, the healthcare information system can be segmented into hospital information system, pharmacy information system and laboratory information system. Among all applications, hospital information system dominated the healthcare information market and also expected to be a fastest growing segment over the forecast period. The high adoption rate of healthcare information system solutions due to high purchasing power of large hospitals is driving the market growth in this application segment. Pharmacy information system was another leading segment of healthcare information system market and expected to show significant growth in the next five years.
North America was the leading regional market for healthcare information system in 2014. North America is closely followed by Asia Pacific. The Asia Pacific expected to dominate the global healthcare information system market by the end of 2020. With increased government support and advancement in the field of research and development, Asia Pacific is expected to witness significant growth during 2015 to 2020.
Browse the full report at: http://www.marketresearchstore.com/report/healthcare-information-system-market-z51360
Some of the key players in healthcare information system market include NextGen healthcare information systems Inc, Carestream health Inc, Siemens healthcare, Philips healthcare, GE healthcare, Epic Systems Corporation, Merge healthcare Inc, Cerner corporation and McKesson corporation.
Powered by WPeMatico